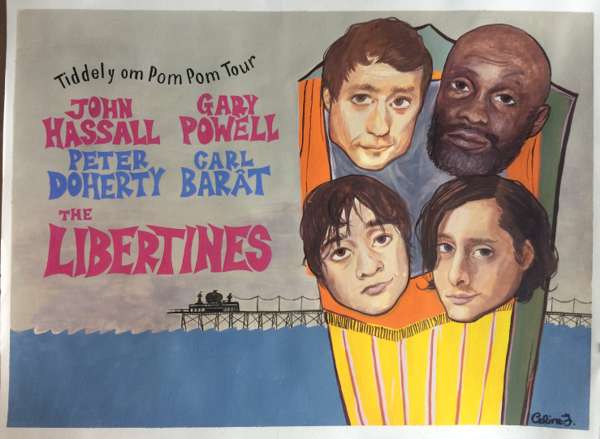 Artwork lottery - Tiddely Om... Tour Original Artwork
The winner will become an Albion Rooms Patron
Hand illustrated by the wonderful talent that is Celine Jennings.
Enter our prize draw to become an Albion Rooms Patron. The winners name will be displayed on an individual plaque alongside this piece of original artwork, hand made by Celine Jennings. Winners to be announced in July '18
NB. You do not win the actual piece. Artwork will remain on display in the hotel.