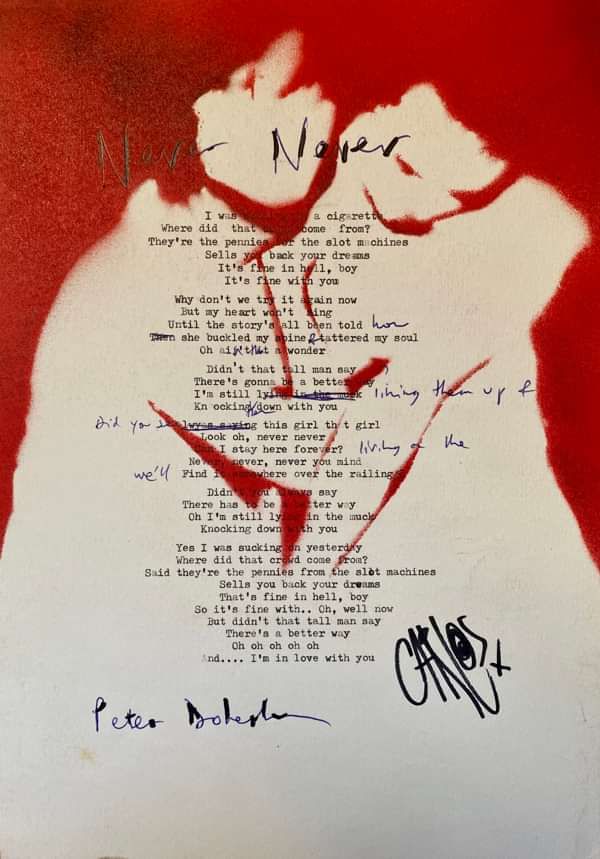 Never Never Lyric Sheet No.2 *Signed*
Hand typed lyrics of Never Never Annotated by Peter, signed by Peter & Carl.
Each lyric sheet is individually designed, hand-typed on a typewriter and completely unique.
They look great in a vintage style frame which can be easily picked up from any vintage store/charity shop!