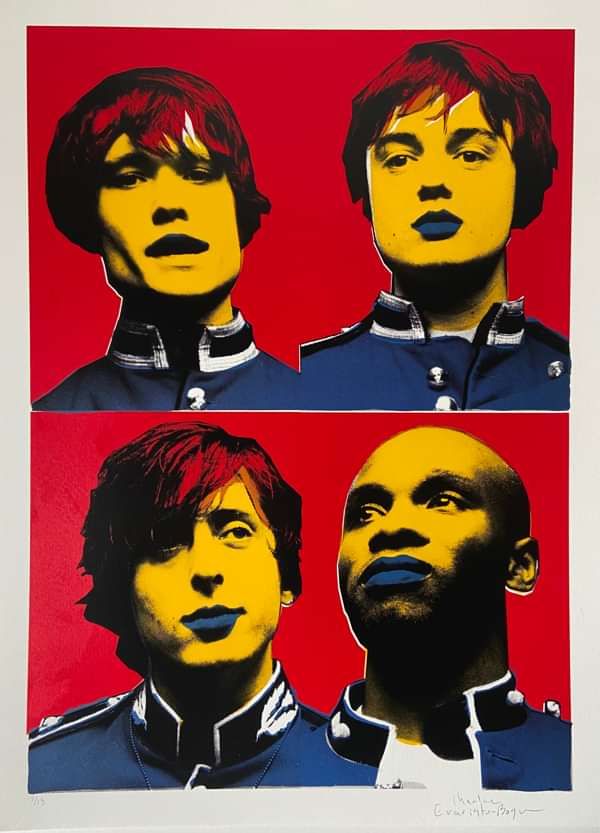 The Libertines Pop Art Prints - Albion Rooms Edition
The Libertines Pop Art limited edition prints, printed on Southbank Smooth paper 250gsm (56 x 76cm) Inspired by The Albion Rooms.
Each print is unique with slightly different registration and the colours and consistency vary.
Hand screen printed in Margate, signed and numbered by Charlie Evaristo-Boyce. Available in Red, Green, Navy & Gold.